"Si è tenuta ieri, 29 ottobre, presso l'Aula Magna della Facoltà di Architettura - Università degli Studi di Palermo, la prima conferenza internazionale organizzata nell'ambito del progetto europeo ISLA - Integrated approaches to sharing knowledge on Social inclusion systems of migrants and the role of EU Local Authorities, finanziato dal programma europeo Europe for Citizens.
Titolo della conferenza "Refugees/asylum seekers reception system: is there a match between policy and facts?" che ha visto coinvolti diversi partecipanti tra i quali delegazioni provenienti da Portogallo, Croazia e Slovenia che hanno contribuito all'evento condividendo opinioni ed esperienze
Durante la conferenza sono stati numerosi gli intereventi di esperti, tecnici del settore e ricercatori che hanno contribuito a fornire esaustivi esempi e buone pratiche di accoglienza: i partecipanti oltre tutto hanno avuto l'opportunità di ascoltare esperienze di migrazione vissute in prima persona da giovani migranti e acquisire contenuti riguardo il sistema di accoglienza di diversi paesi europei, ma soprattutto cogliere spunti di riflessione utili su una delle tematiche che più coinvolge attualmente.
La conferenza è stata la prima di un ciclo di 4 conferenze intenazionali organizzate nell'amibito di ISLA; il secondo appuntamento si terrà in Slovenia nella seconda metà di Marzo, titolo "The need of setting shared communication strategies to allow for a proper mutual understanding".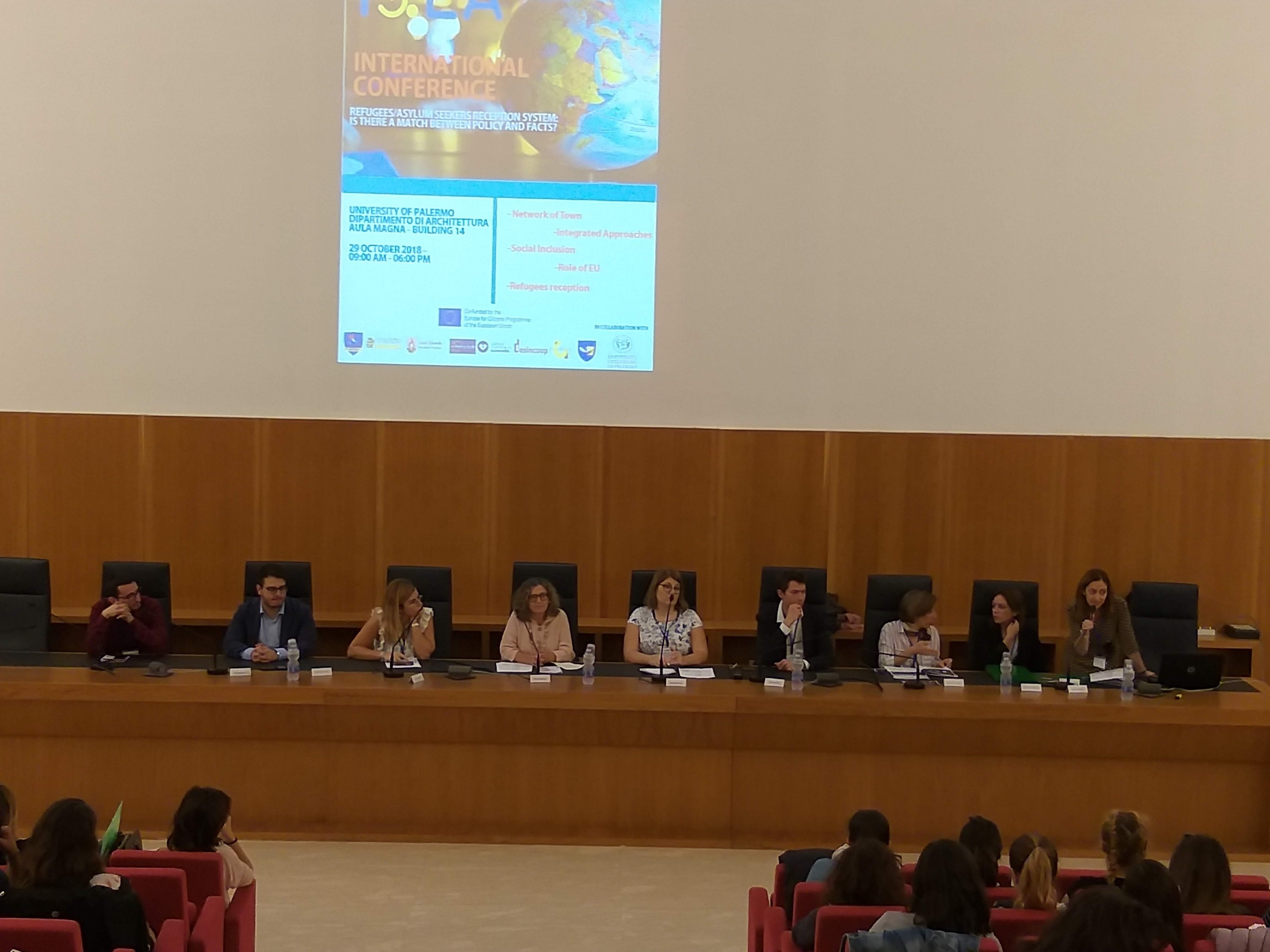 ISLA CONFERENCE
Refugees/asylum seekers reception systems:
is there a match between policy and facts?
PROGRAM DETAIL:
 09:00  Participants entrance and registration
10:00  Starting Conference
Istitutional greetings and welcoming:
 -Domenico Balsamo, Vice president of Unione degli Assessorati
 -Introduction of the partners Org.: Angela Cristofalo Unione degli Assessorati
Interventions:
- E. Di Giovanni, University of Palermo: "Refugees and migrant's desperate journeys: focusing on separated childrens"
- M. Giacomarra, Consorzio Tartaruga: "PARIS project insight: how the ISLA project cant tackle the current societal challenge"
- L. Amodeo, Consorzio Tartaruga: "A reception idea: some practices of hosting vulnerable target in Palermo"
Bucca "Little by little: my path as volunteer tutor"
Luca "The experience of a support family"
ISLA Reporting:
- S. Alagna, Unione degli Assessorati, "The reception system in Italy"
- M. Matic, Youth in the EU, "The reception system in Croatia"
- S. Katic, Center GEOSS, "The reception system in Slovenia"
- L. Oliveira, Desincoop, "The reception system in Portugal"
- G. Bovi, General Director of Cooperativa sociale La Fenice,
"The reception system in Sicily: some results beyond the policies"
13:30 Conclusions and Light Lunch
14:30 – 17:00 Workshop with Mnicipalities and stakeholders involved and debrifing session
Final Greetings